Thank you for your interest in the CNY Diaper Bank Young Professionals Board!
CNY Diaper Bank's Young Professionals Board is a unique opportunity for young professionals to:
Build philanthropic relationships
Hone skill sets
Expand leadership abilities and opportunities
Foster an understanding of thoughtful fundraising and strategic practices
Get involved socially based on your interests
Our first meeting will be on March 22nd at 5:30pm at the CNY Diaper Bank@Shoppingtown Mall.
Click this link to RSVP for the meeting and fill out an application below: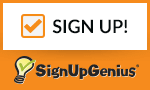 Apply Now
For any questions, please contact Marisa Norcross or Julianne Pease.